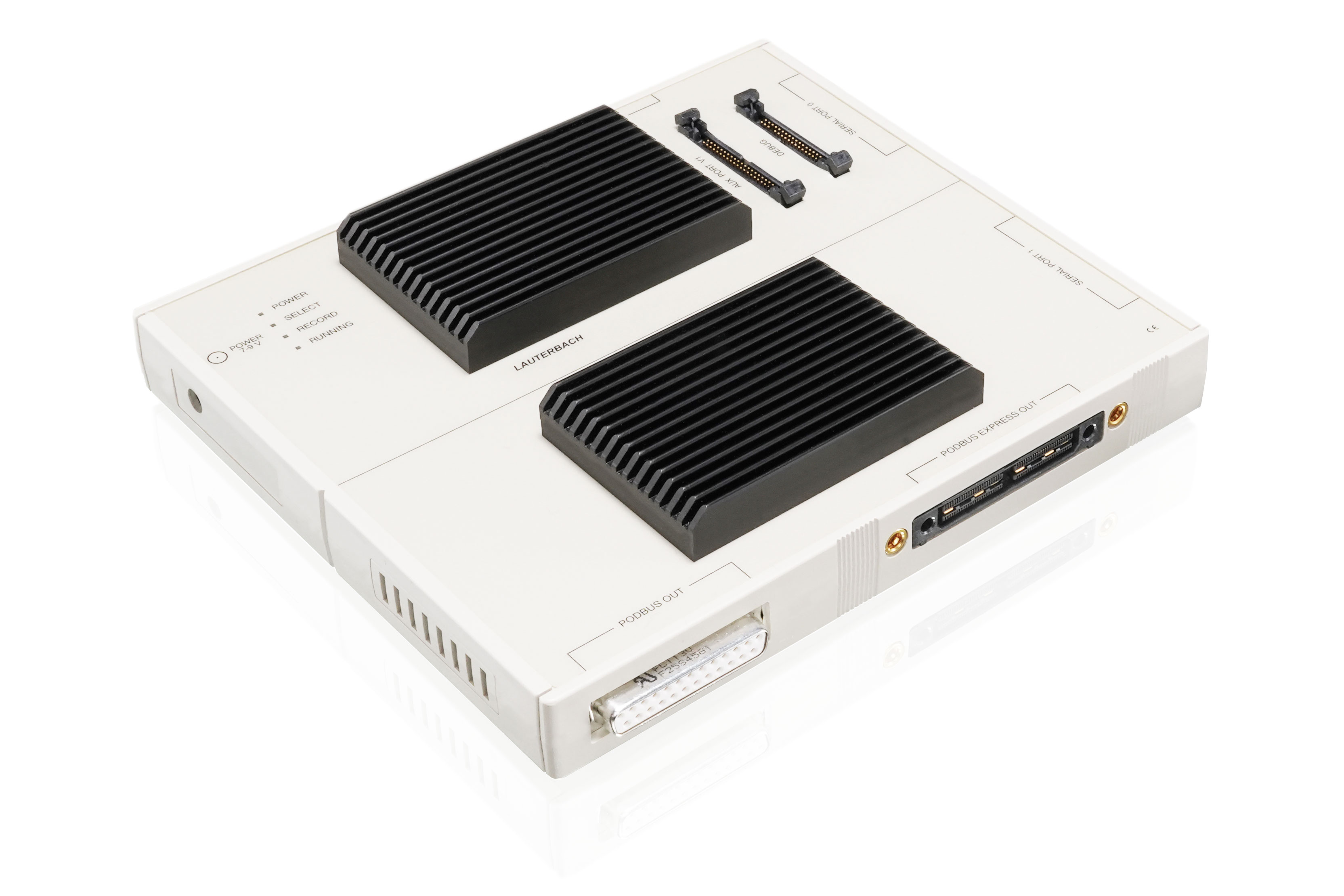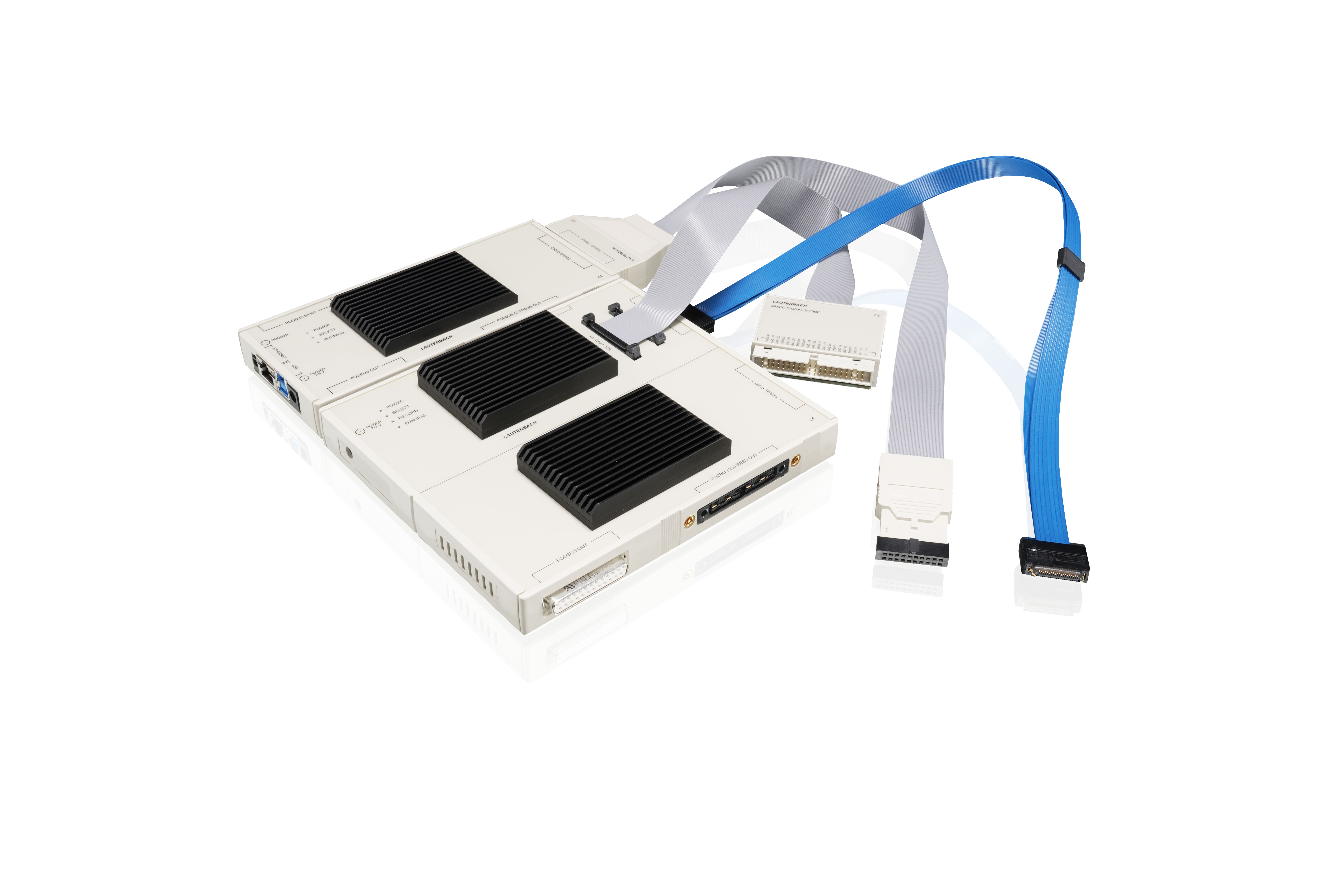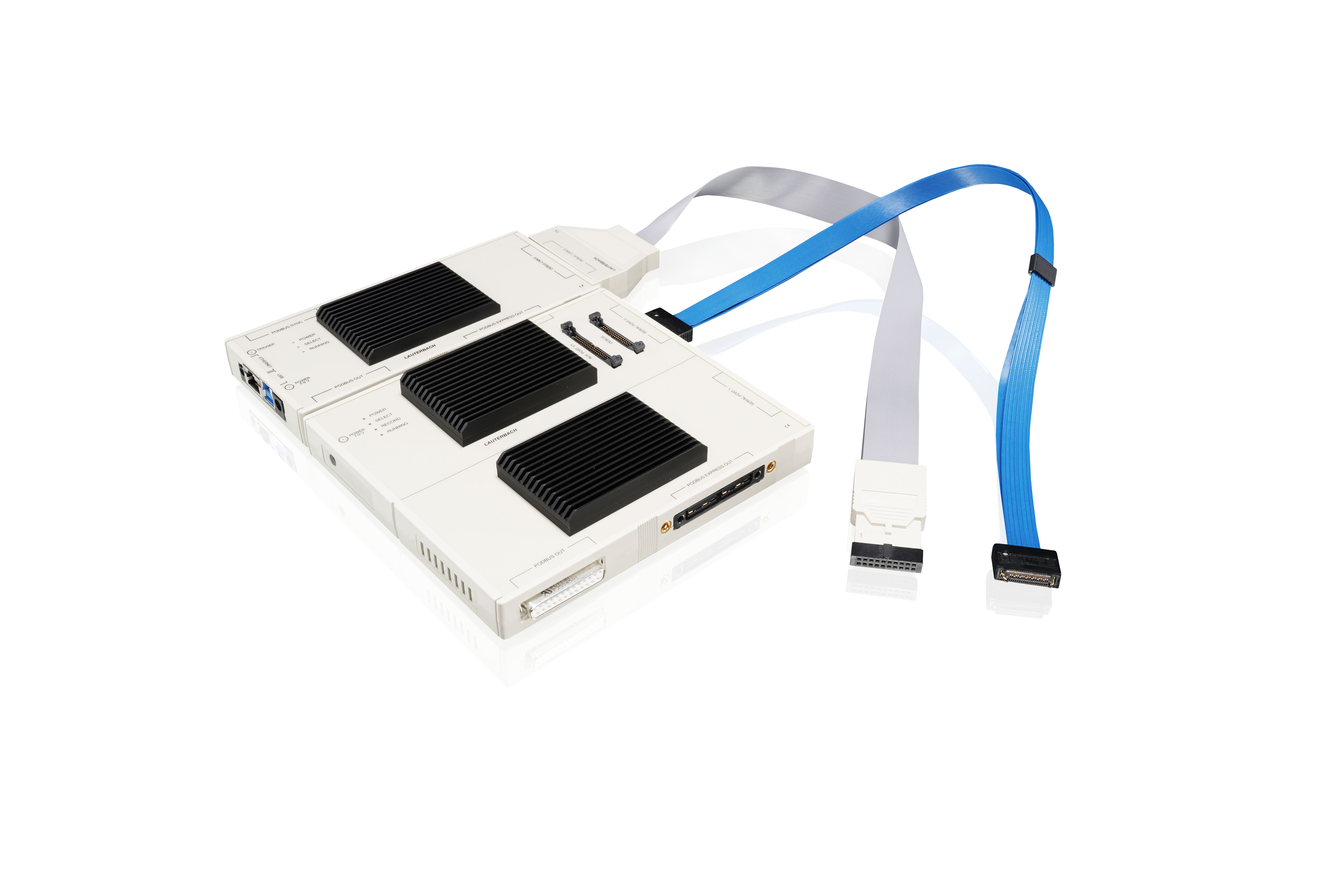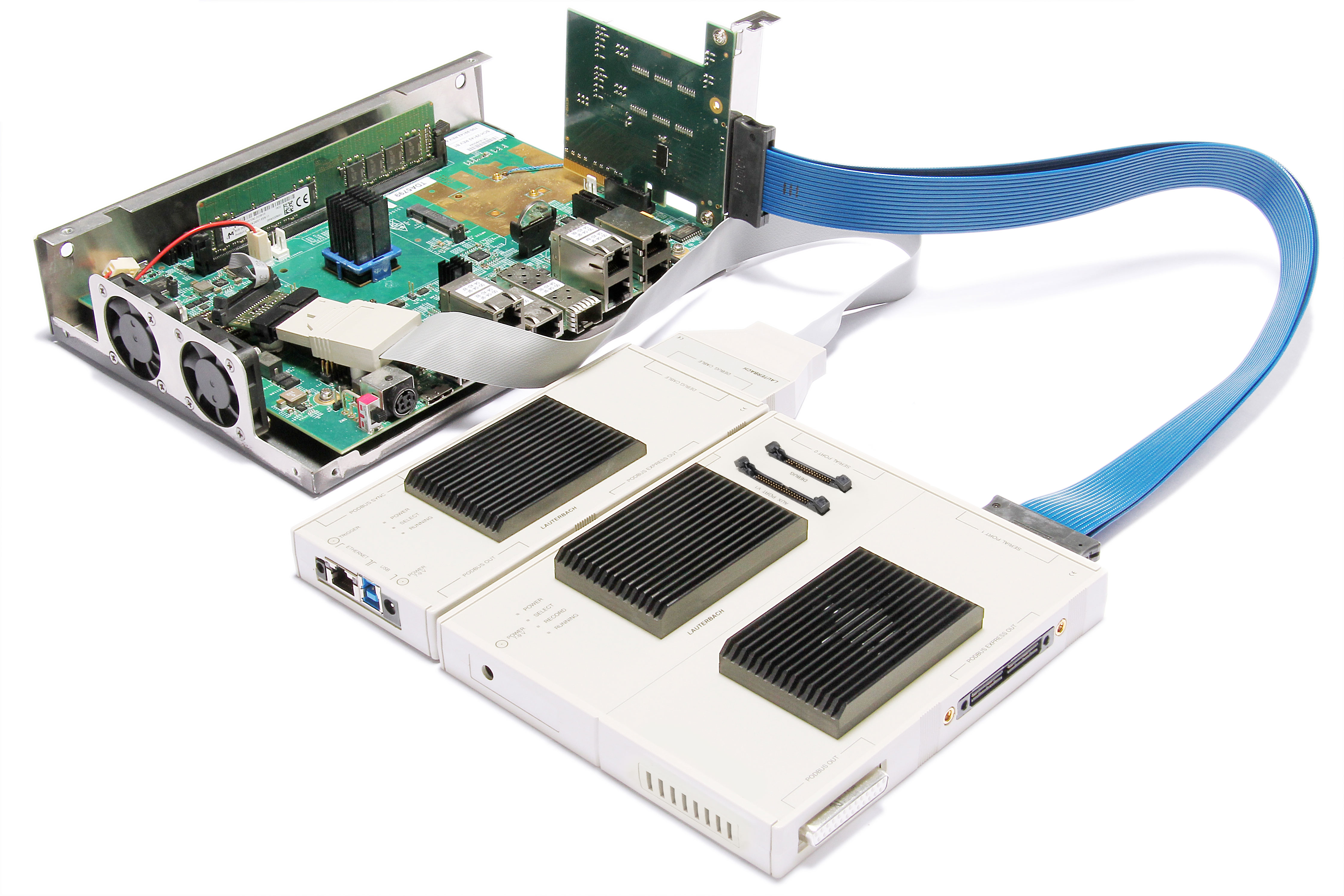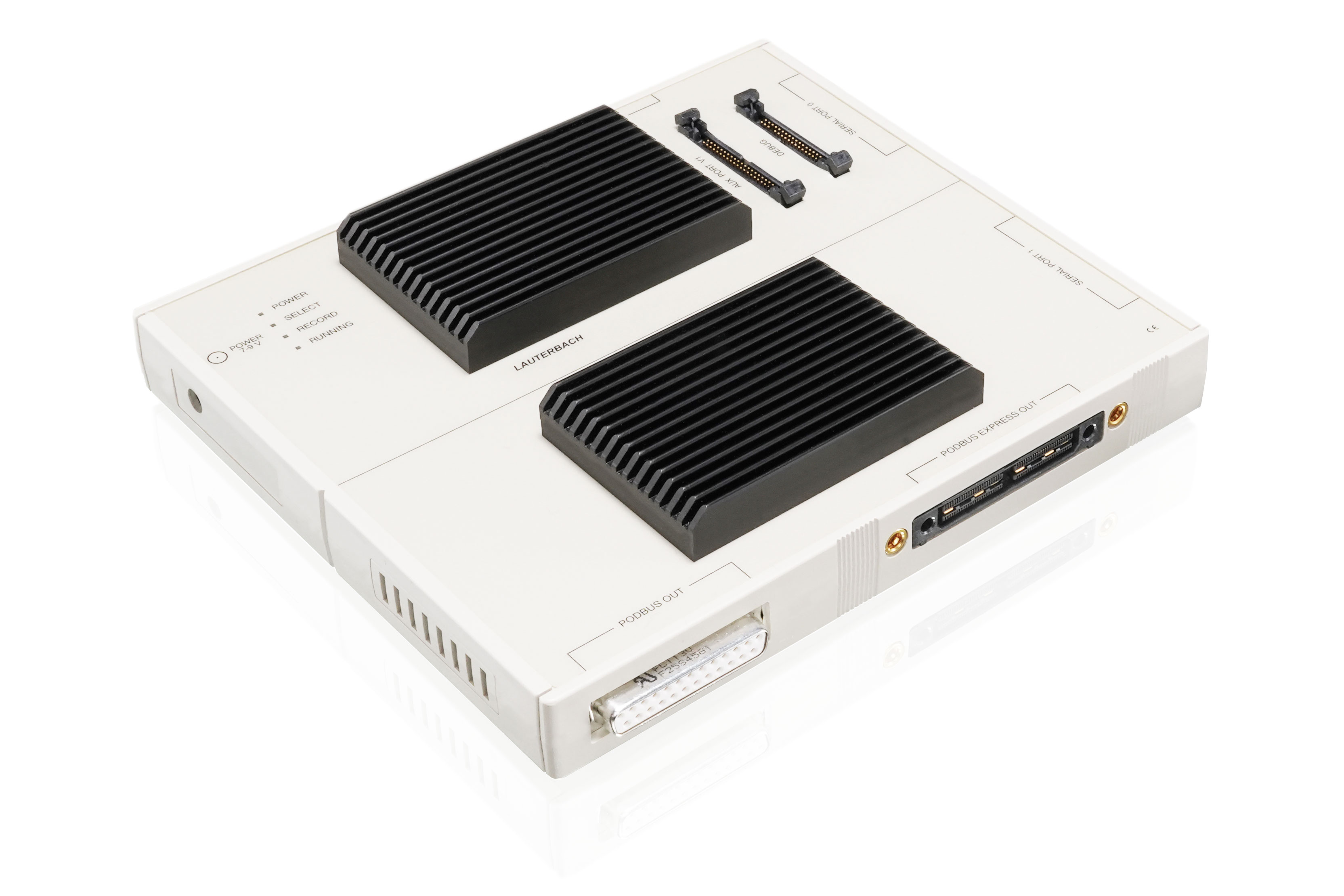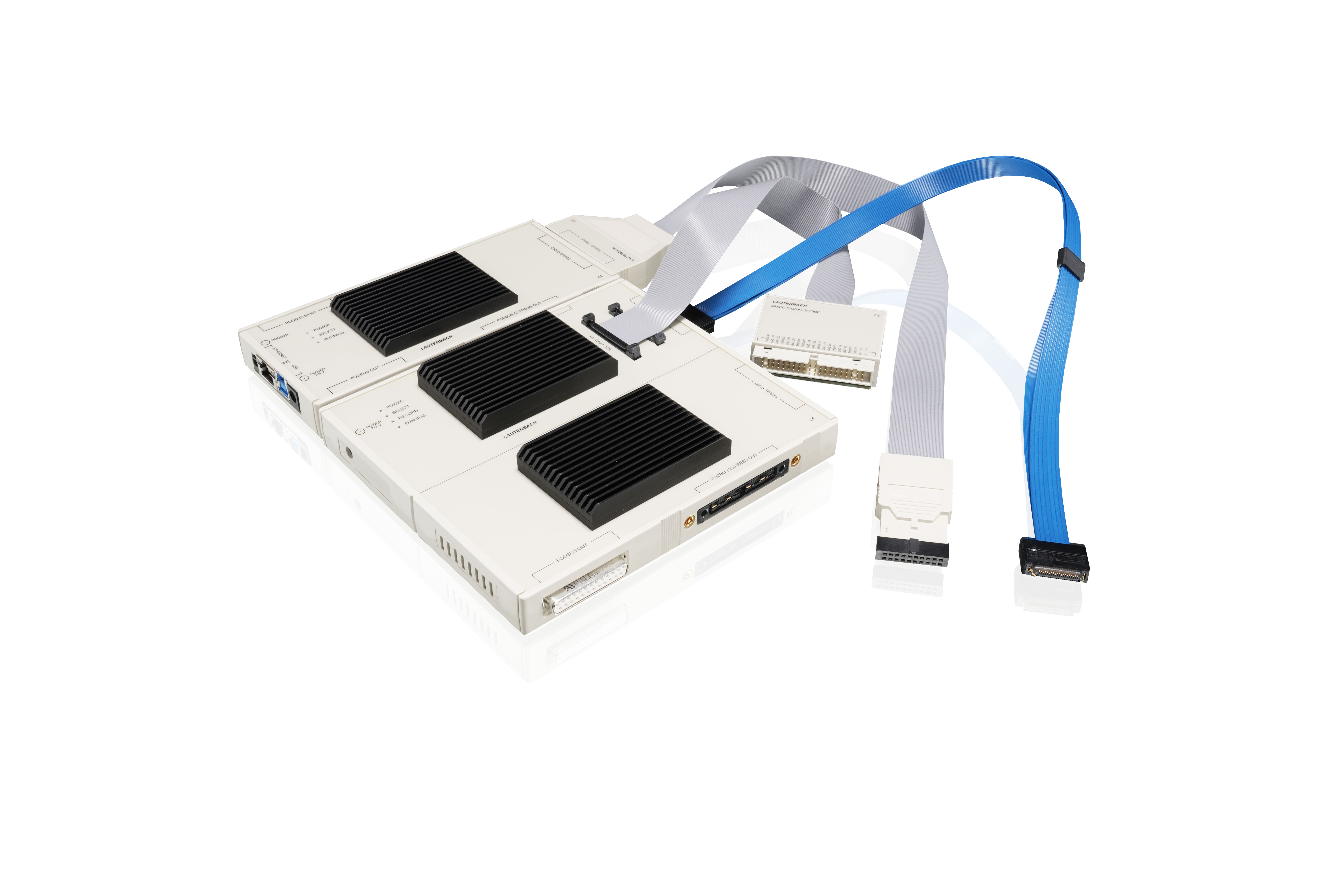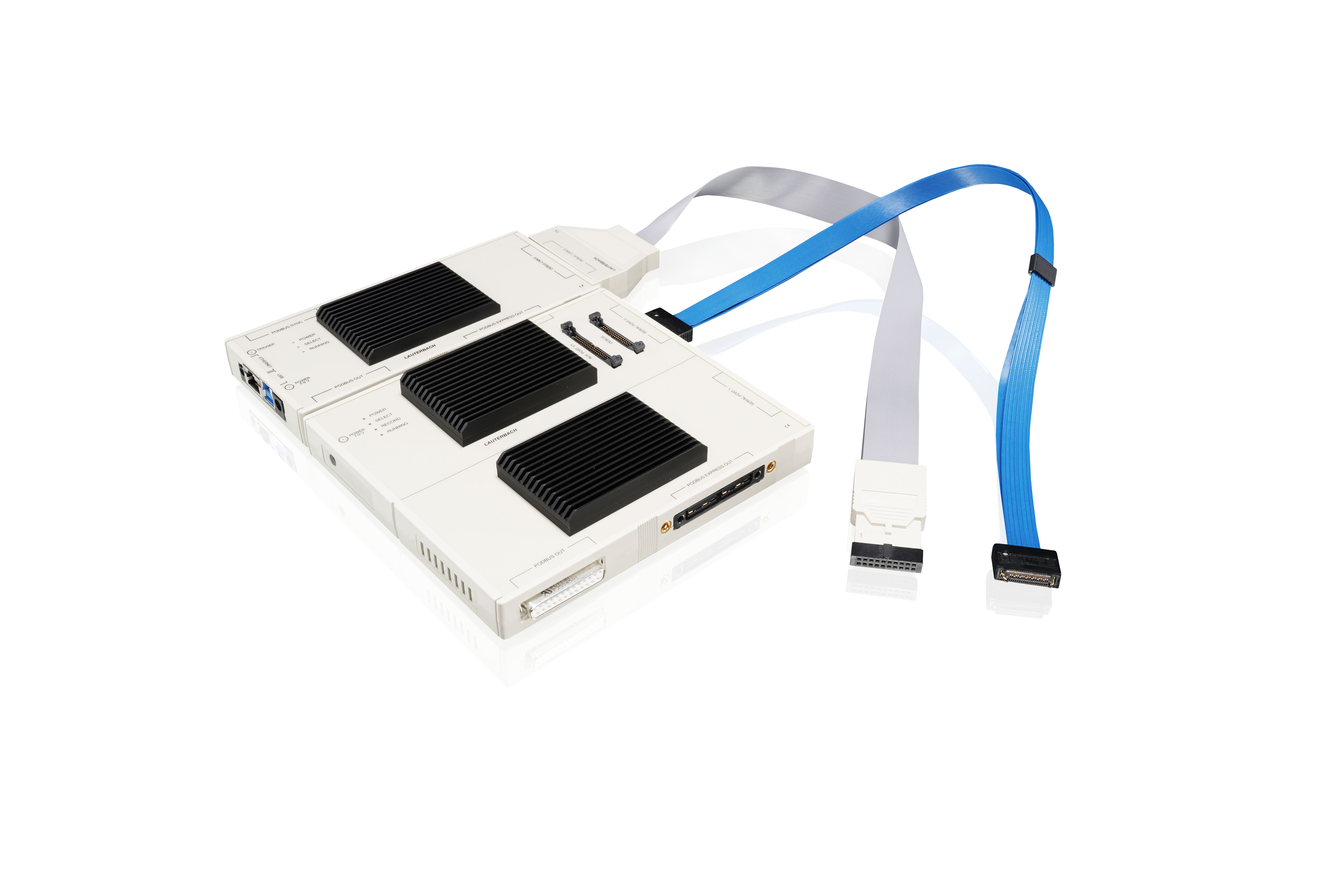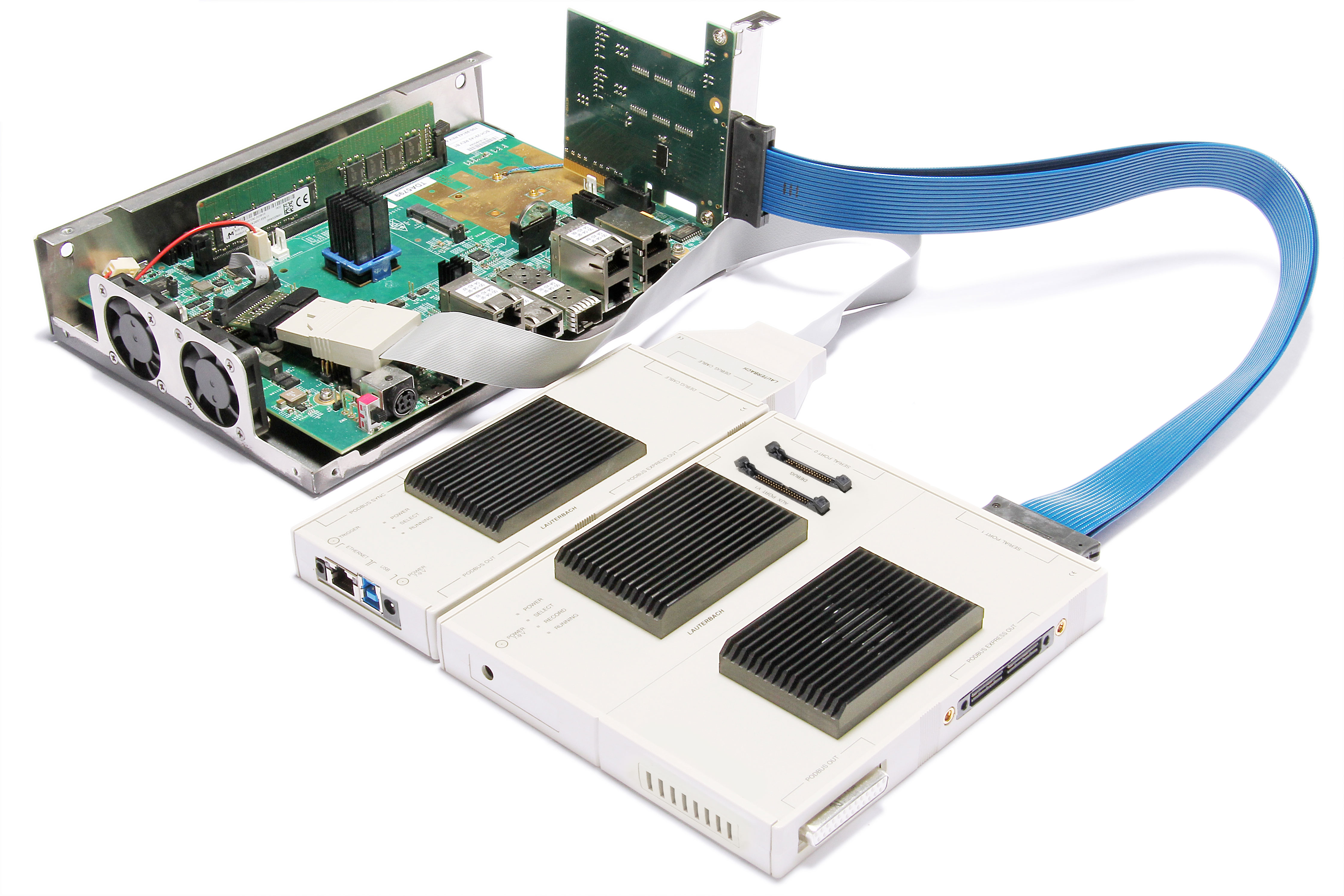 OVERVIEW
High Performance Serial Trace Extension
Our PowerTrace Serial trace modules cover all high-speed serial trace ports from low lane count, low bit rate up to the highest lane count and fastest bit rate available in the embedded industry. They support all chips with serial trace port and not only the Aurora/HSSTP protocol, but also tracing over PCIe.
Thanks to the large high-speed memory, you are able to record system behavior in real-time, without influencing the system operation. Both modules use the PodBus Express port of your existing PowerDebug X50 to expand your system capabilities.
BENEFITS
Rocket Fast Tracing to Launch Projects Faster
Software development is often the critical path for many embedded designs. Challenges that appear in the late phases of the development can be extremely difficult to track down and debug. Traditional debug techniques cannot always help to localize the issue while real-time tracing dramatically widens the possibilities to debug and analyze your embedded system.
Embedded projects benefit from measuring the executing performance, analyzing race conditions, or proving code coverage. PowerTrace Serial allows you to explore the operation of your device from the top-level module interactions to the timing of individual instructions. Therefore, you will quickly locate and fix bugs to keep up with the ever-increasing development cycle pace.
Keep Pace with the Fastest Multicore Processors
With the ultra high bit rate of up to 100 GBit/s in total and up to 22.5 Gbit/s per lane, PowerTrace Serial allows you to capture the program flow, task switches, data of several cores and other system sources at once in far more details compared to other tools.
Utilize Your Existing PCIe Ports
PowerTrace Serial enables data trace to PCIe ports. If your SoC implements no dedicated trace port, but already supports PCIe, PowerTrace Serial will act as a PCIe endpoint for trace data, supporting all PCIe generations up to PCIe 4. In conclusion you save additional costly high-speed transceivers.
Future Proof Your Investment
Update your trace solution as you update your design. With PowerTrace Serial you use the same trace solution across multiple target architectures with minimal changes. PowerTrace Serial supports serial trace for Arm CoreSighr™ or Infineons AGBT, as well as other CPU architectures providing a serial trace interface.
Watch Your Entire System
PowerTrace Serial provide a complete view of your embedded system, beyond the confines of your SoC. An additional probe allows to record external digital and analog signals and correlate them to the program execution, for Protocol Analysis or Energy Profiling.
Trace Ultra Long to Capture Everything
Capture extremely long-term trace recordings by streaming the trace data to your host PC for later analysis. An average streaming speed up to 400 MB/s ensures a reliable transfer without data loss. Even higher trace rates are handled reliably by the Power Trace's internal high-speed memory.
TECHNICAL DATA
Compare Trace Extensions
This product

Product
PowerTrace Serial 2

PowerTrace III
Memory Size
4 GByte or 8 GByte
4 GByte or 8 GByte
Application
High-performance serial tracing
High-performance parallel tracing
Maximum Bandwidth
80 Gbit/s
19.2 Gbit/s
Streaming Performance4
(Peak / Average)
10.000 / 400 MByte/s
2.400 / 400 MByte/s
Parallel Trace
N/A
Up to 36 lines1
Serial Trace via Aurora/HSSTP
12.5 Gbit/s per lane2 @ 8 lanes
22.5 Gbit/s per lane2 @ 4 lanes1

5.00 Gbit/s per lane

2

@ 4 lanes

3

6.25 Gbit/s per lane

2

@ 3 lanes

3

Serial Trace via PCIe
PCIe Gen 2 x8
PCIe Gen 3 x8
PCIe Gen 4 x47
N/A
Option for logic analyzer and energy profiling
Via Mixed-Signal Probe
Via Mixed-Signal Probe
Required debug module
PowerDebug X506
PowerDebug X506

See more



1Requires Preprocessor. Pin-count and recording-speed depends on used preprocessor and trace protocol
2We specify here the speed of the serial link. The maximum speed for the transferred payload is usually smaller due to line encoding, e.g. 80 % with 8b/10b encoding.
3Requires serial preprocessor. For serial tracing we recommend PowerTrace Serial.
4The streaming rate defines the amount of data which can be transferred on the fly to the PC per second. If the trace-port rate is below the streaming rate in average, a practically infinite recording time is possible. The peak-rate is possible temporarily and is compensated by the internal memory of the PowerTrace extension.
5 CombiProbe 2 works with PowerDebug E50, X50, E40, PRO, USB 3, II. Not supported are PowerDebug Ethernet, USB, or USB 2.
6 PowerTrace extensions work with PowerDebug X50, PRO, II.
7PCIe Gen.4 (16 Gbit/s) requires Preprocessor (available in Q2/2023).
ORDER INFORMATION
Choose your PowerTrace package
TARGET CONNECTION
Connect to All Kinds of Trace Ports
To connect your target's trace port to a PowerTrace Serial we provide a variety of accessories, because trace ports come in all shapes and sizes. Depending on your use case, you might just need a suitable flex-extension, or you need an adapter. For highest speed grades we offer preprocessors, which connect closely to the trace-port for best signal integrity.
Find Suitable Accessories for Your Chip
To find the right accessories to connect your chip's trace port to a PowerTrace Serial search your chip via the link bellow. For each chip you will see combinations of Lauterbach tool suitable for tracing.