CombiProbe 2 for dsPIC Dual Core (PACK)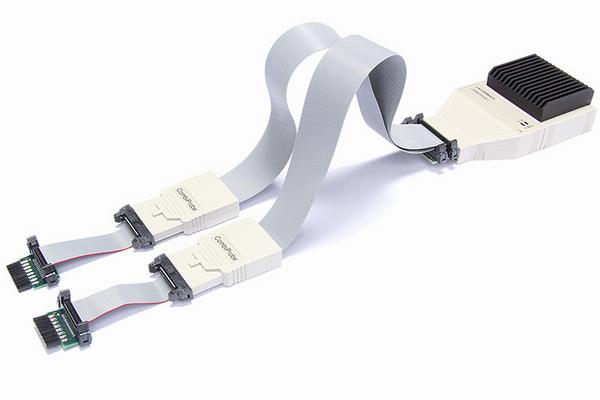 OVERVIEW
CombiProbe 2 for dsPIC Dual Core (PACK)
CombiProbe 2 with two whisker cables
for dual core debugging with dsPIC.

26-pin Automotive Connector
with converters for 8-pin Microchip Connector.

Requires the following A-license:
LA-2760A (Debugger for PIC Additional)
LA-7960X (License for Multicore Debugging).

Requires Power Debug Interface USB 3.0,
PowerDebug II, PowerDebug PRO,
PowerDebug E40 or PowerDebug X50.

Voltage range 1.8 to 5.0.

This product can be ordered now.
Product Details
Technical Information
Technical Data
INCLUDED PRODUCTS: