AUTO26 Whisker for CombiProbe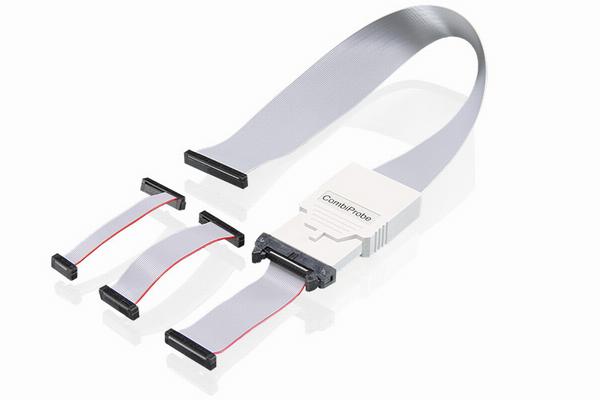 OVERVIEW
AUTO26 Whisker for CombiProbe
AUTO26 Whisker for CombiProbe
suitable for TriCore and dsPIC
with 26-pin Automotive Connector.

Supports:
- DAP (DAP2, DAP3, DAPWide, DAP4): up to 160 MHz, 3.3 V or 5.0 V
- JTAG: up to 60 MHz, 1.8 - 5.0 V
- DXCPL

For TriCore DAP streaming is supported.
DAP streaming requires a DAP mode. For performance reasons,
we recommend DAPWide at 160 MHz.

For dsPIC only JTAG is supported and
the converter LA-2773 to the 8-pin Microchip connector
is recommended.

Product Details
Technical Information
Technical Data
INCLUDED PRODUCTS: